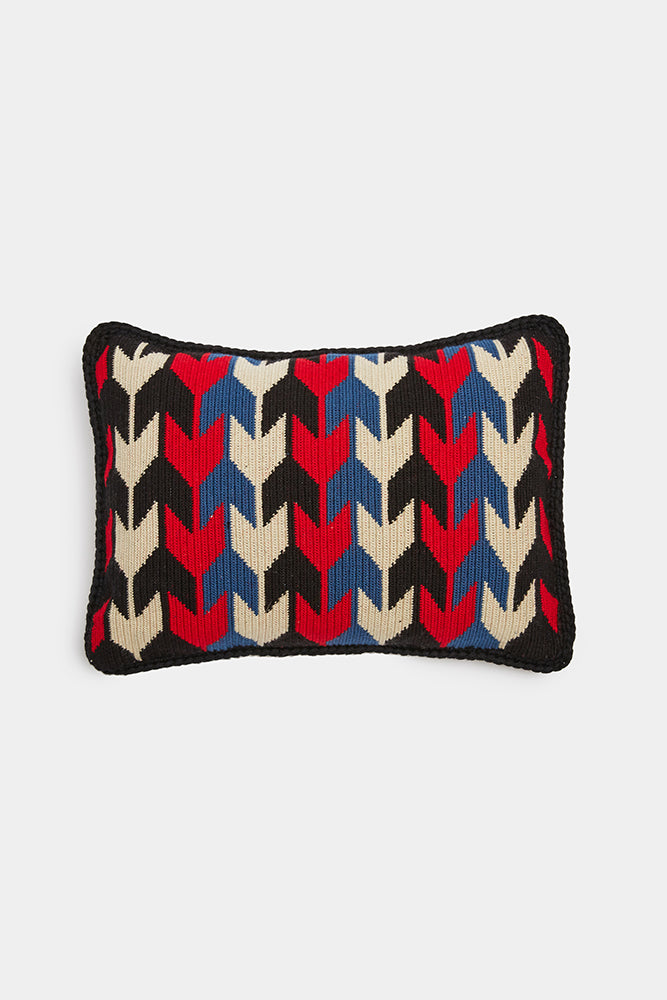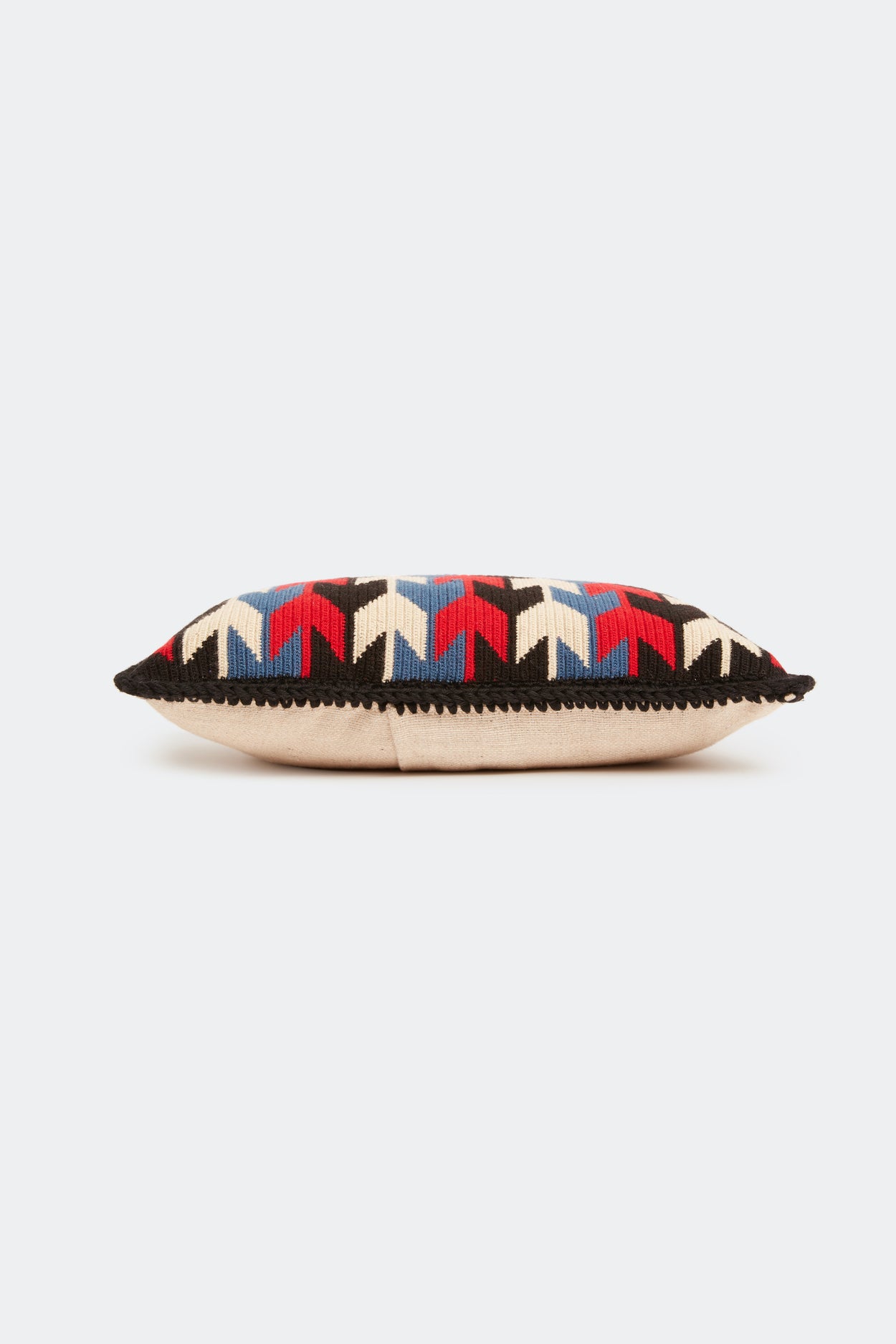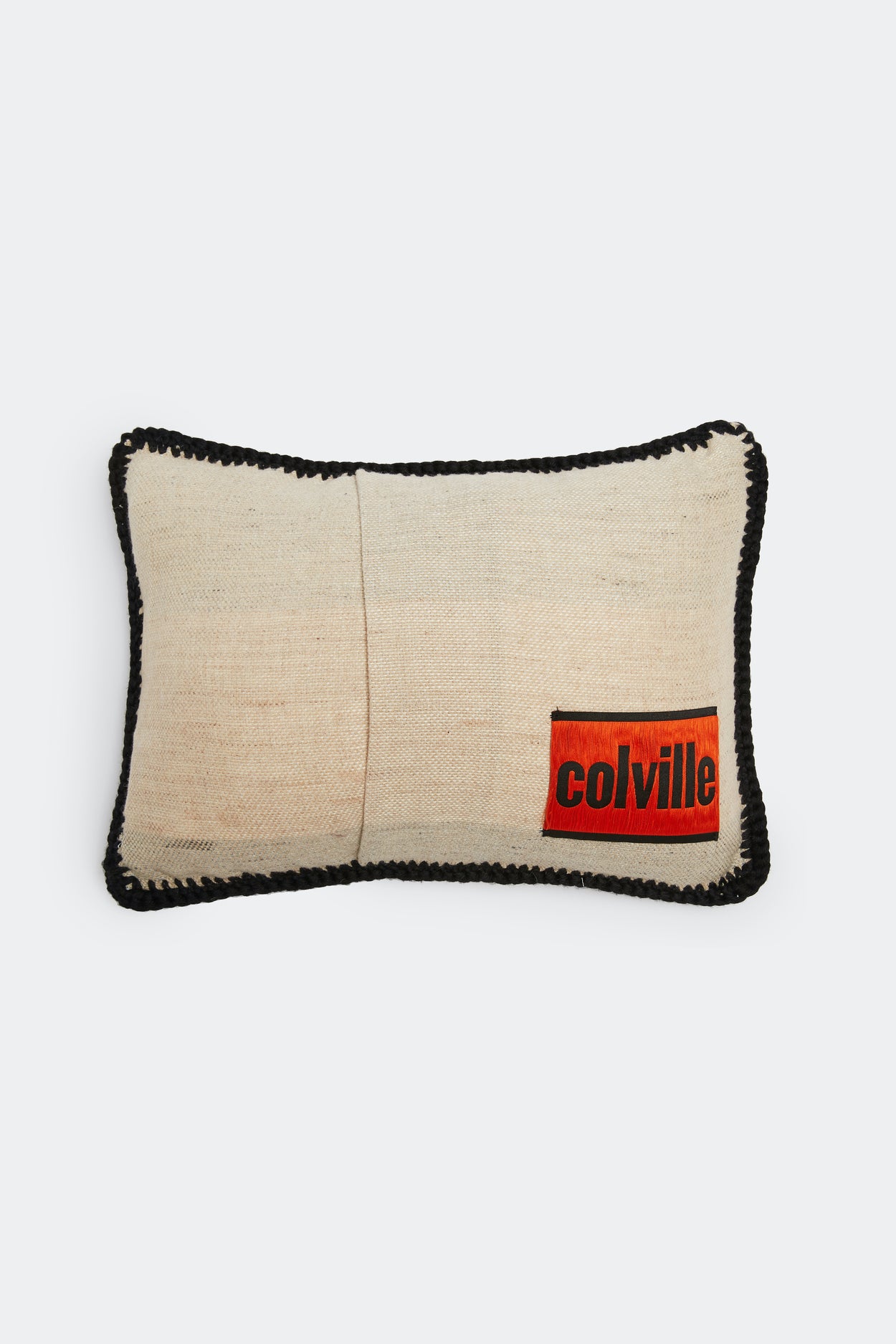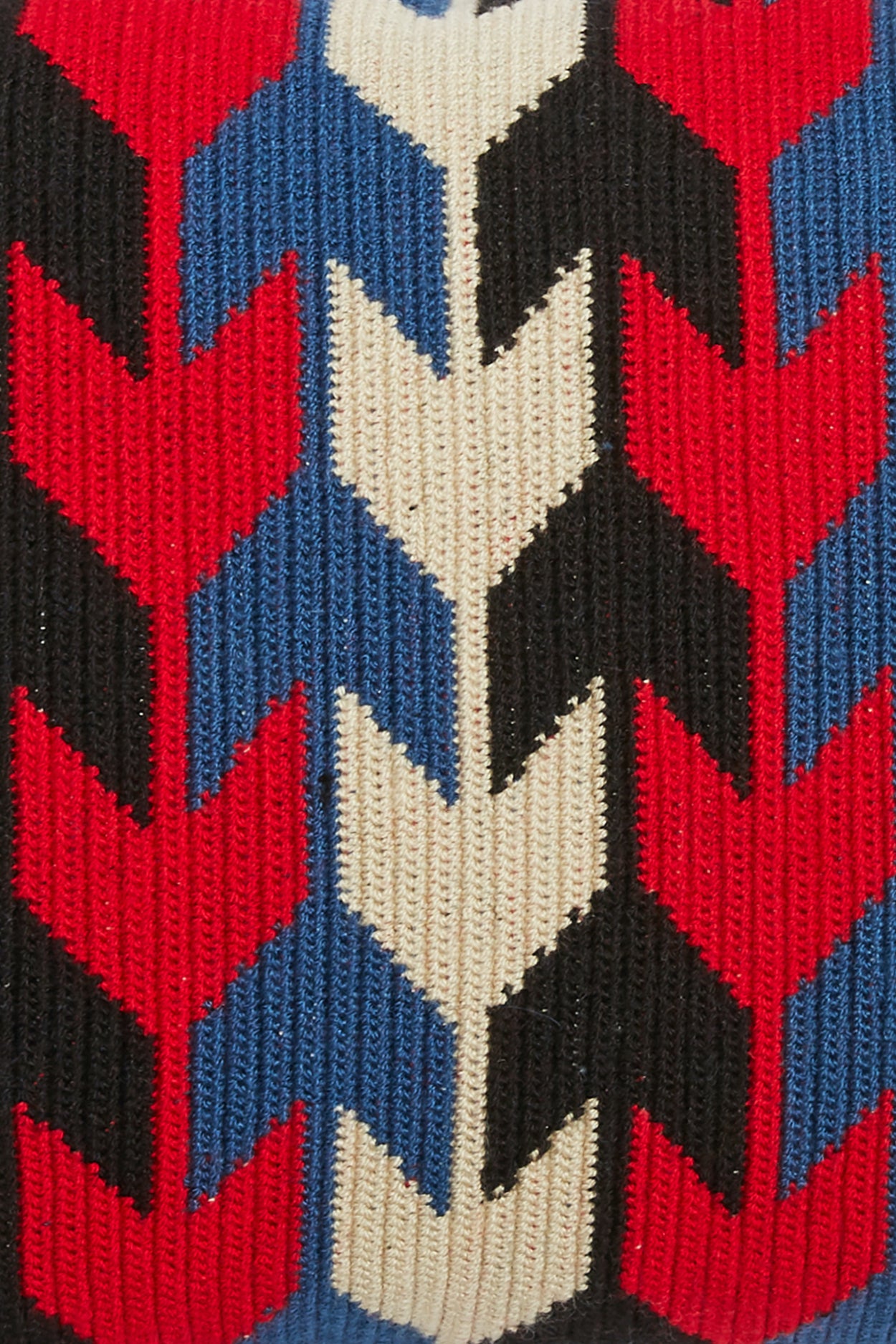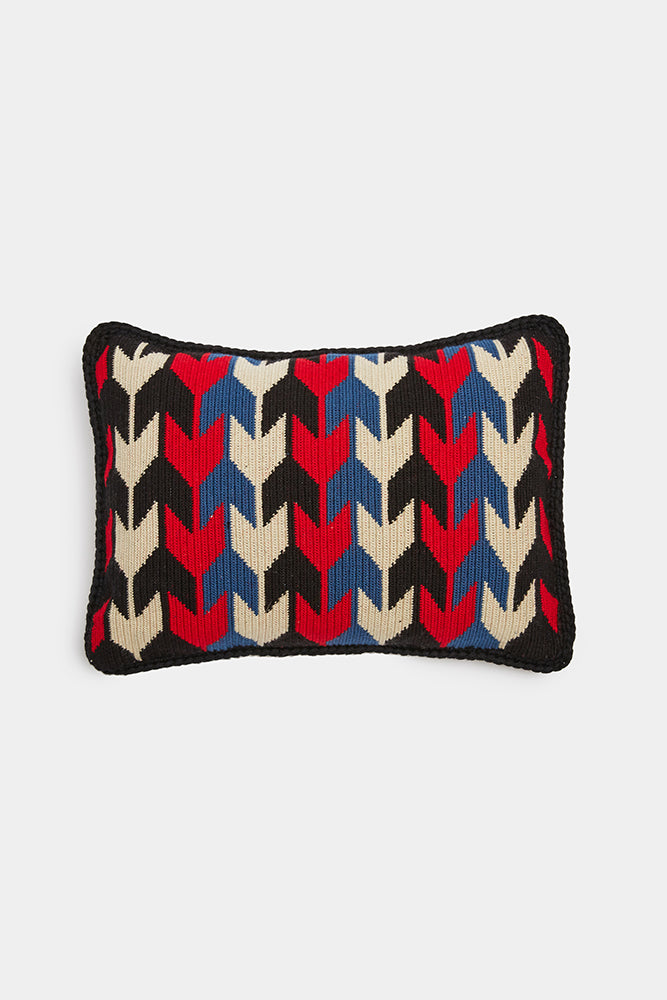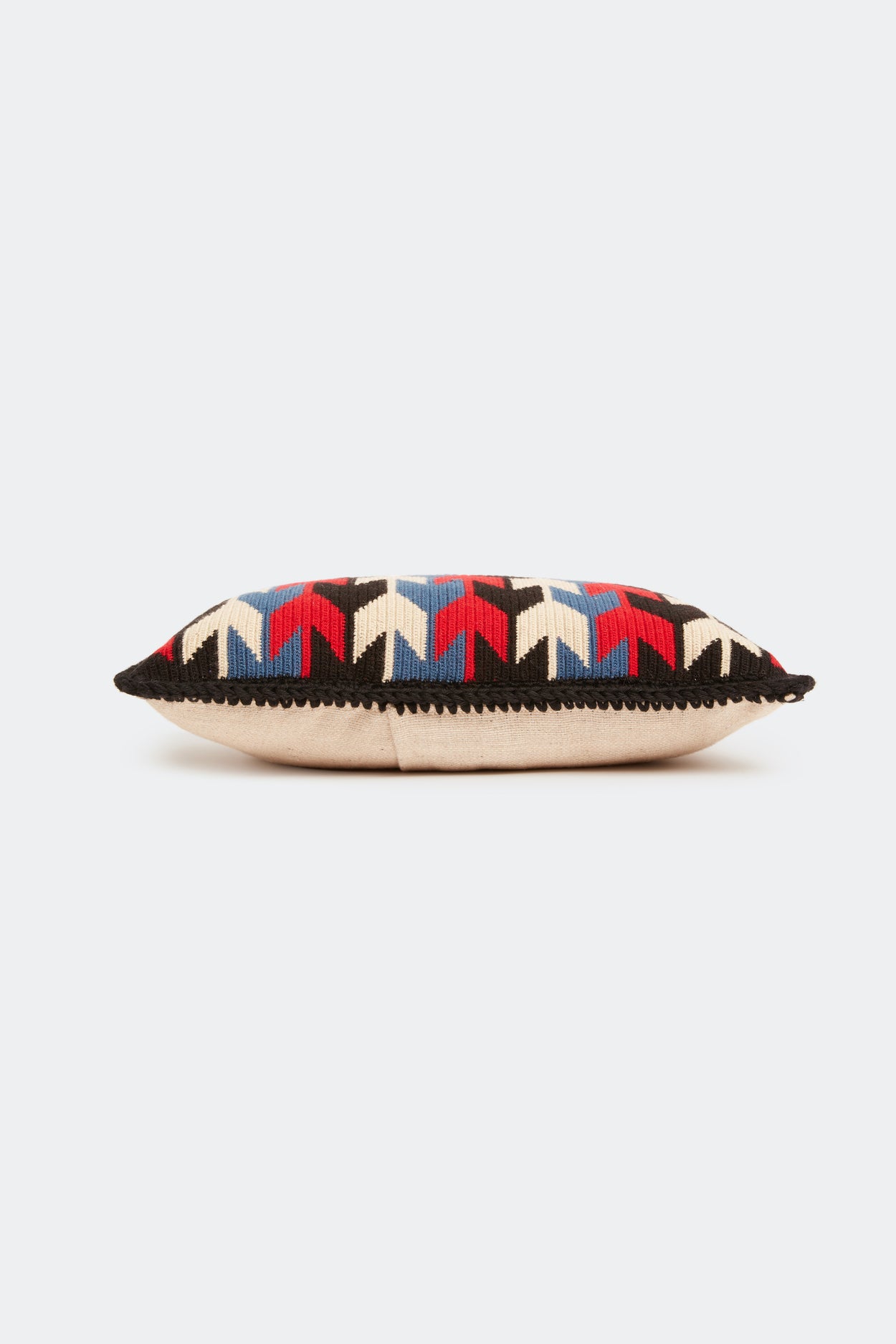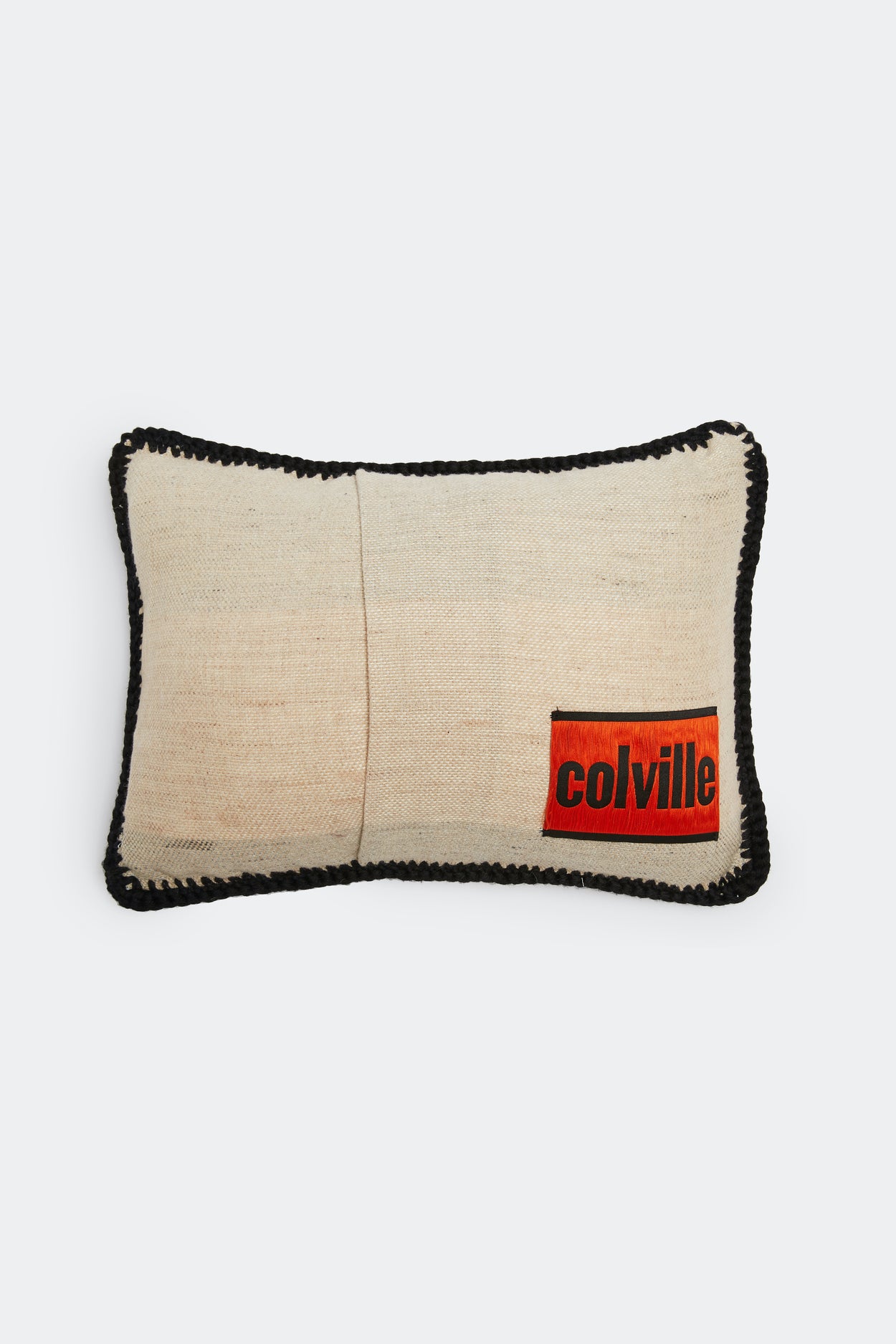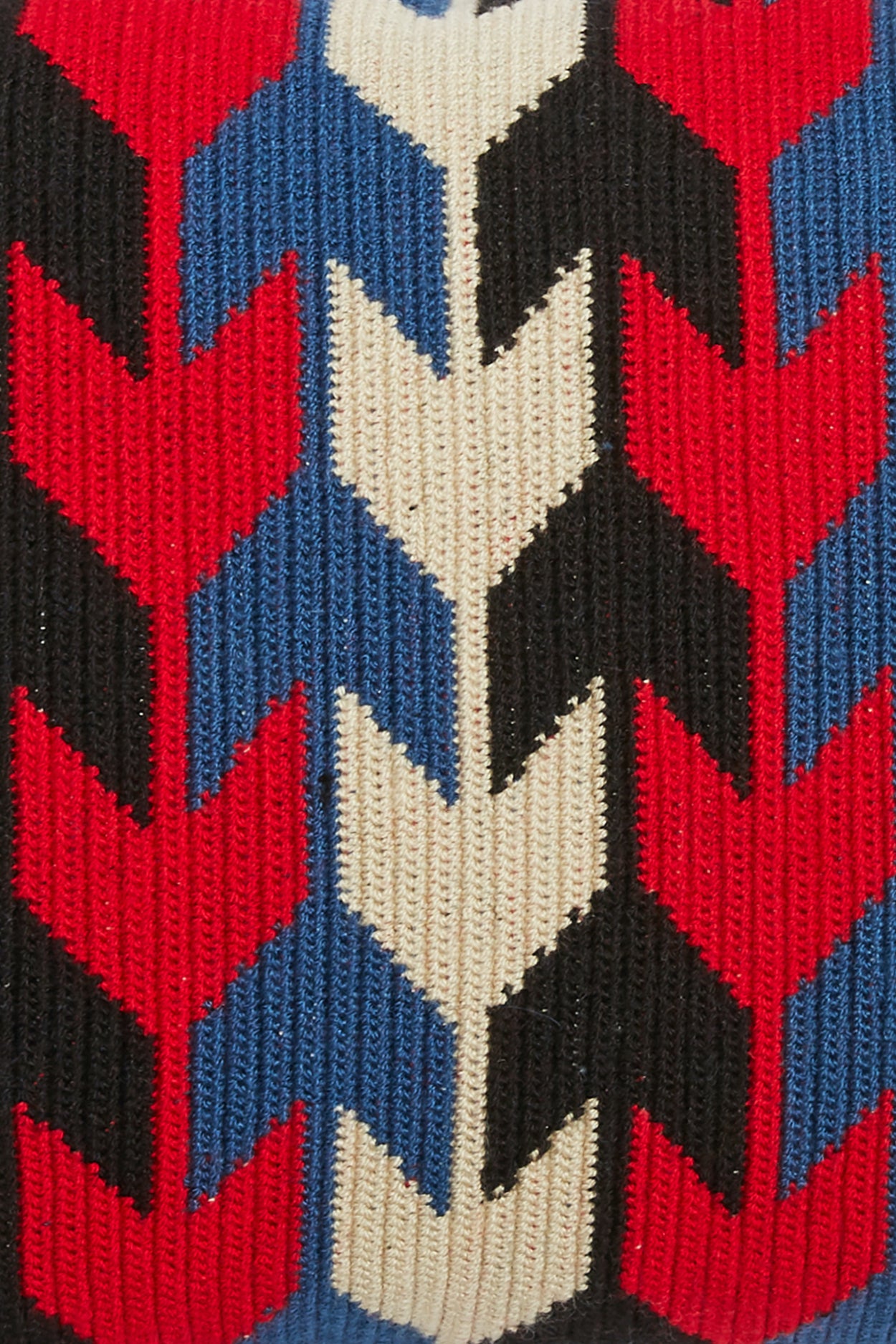 Colville's arrow motif cushion showcases the expertise of the women weavers of the Wayuu tribe, an indigenous people living in La Guajira peninsula which borders Colombia and Venezuela. Their intricate craft techniques have been passed down through the generations, allowing this art form to flourish as a modern day expression of a vibrant community spirit deeply linked to the land. Assembled in Italy, the cushion combines strong tones of red, white, blue and black, brought together in a wonderfully textured weave and finessed with a thickly braided border.
MORE INFO
Measurements:30 X 40 CM
Composition & Care: OUTER CUSHION CASE: FRONT FABRIC 100% ACRYLIC, BACK 100% COTTON; 100% WOOL OUTSIDE EDGE PADDING: 100% WOOL STUFFING ON THE INSIDE; 100% COTTON CASING. DRY CLEAN ONLY.

Made in Colombia, hand finished in Italy