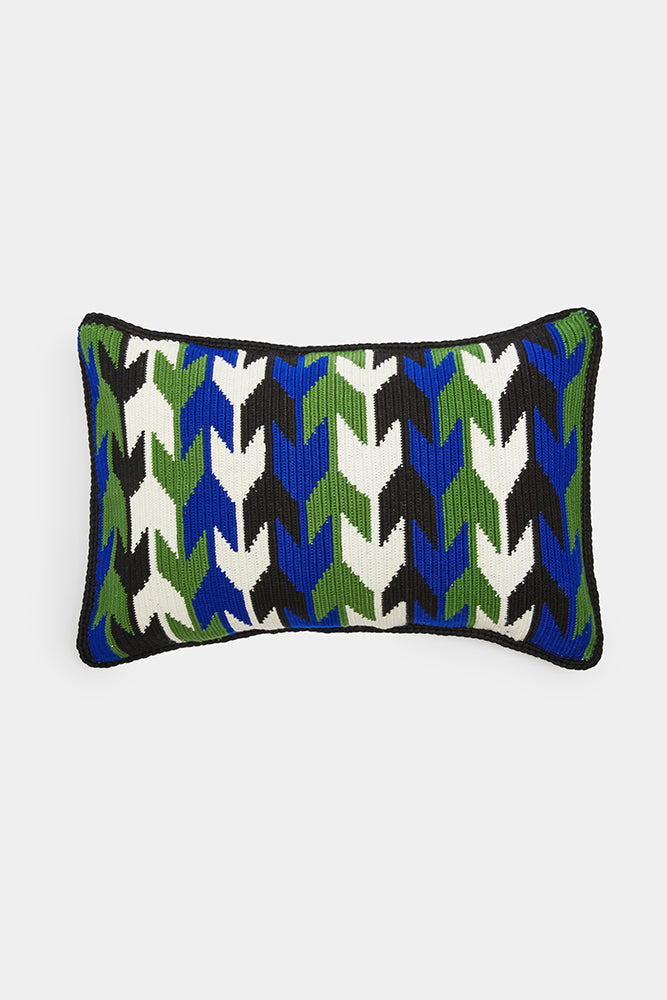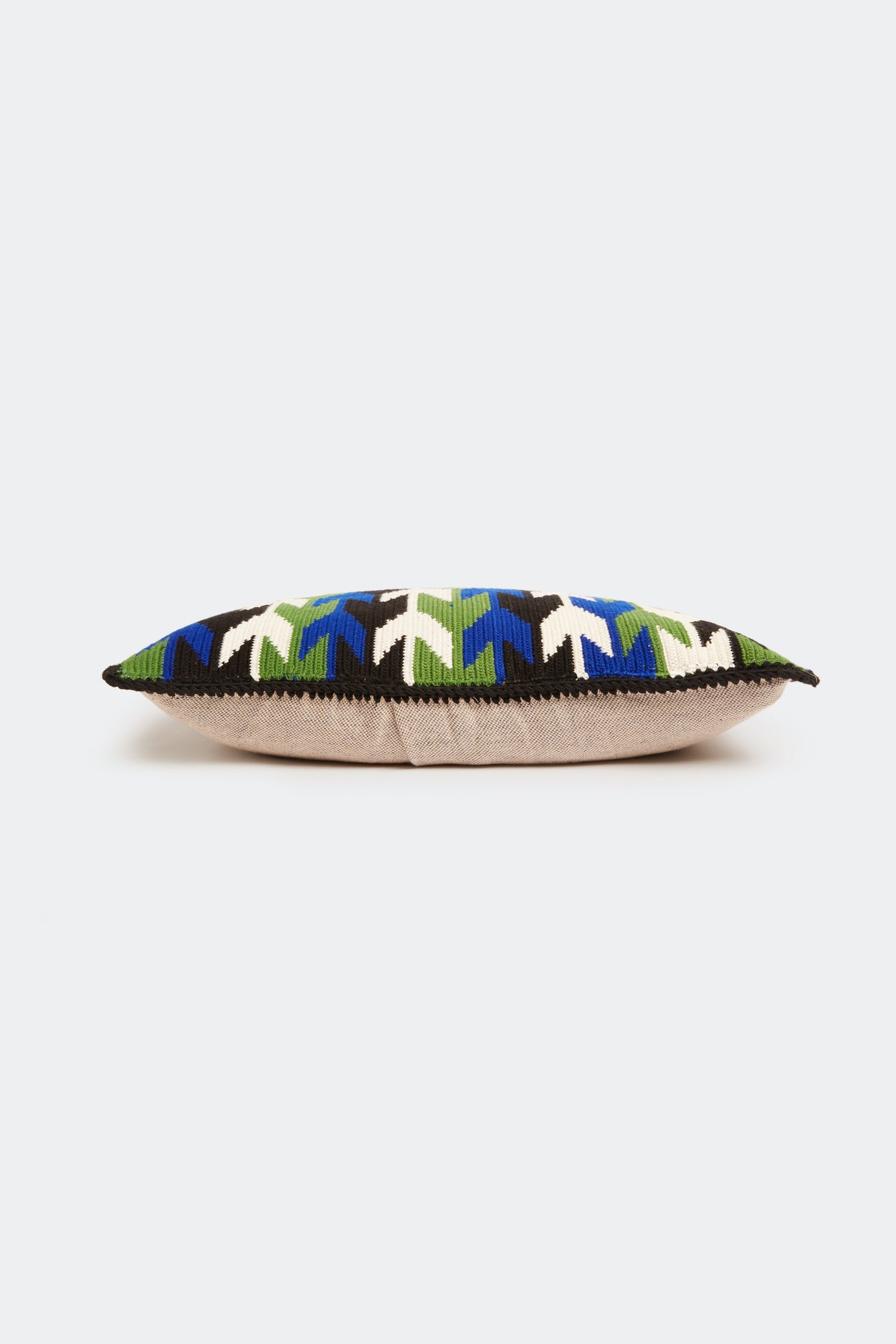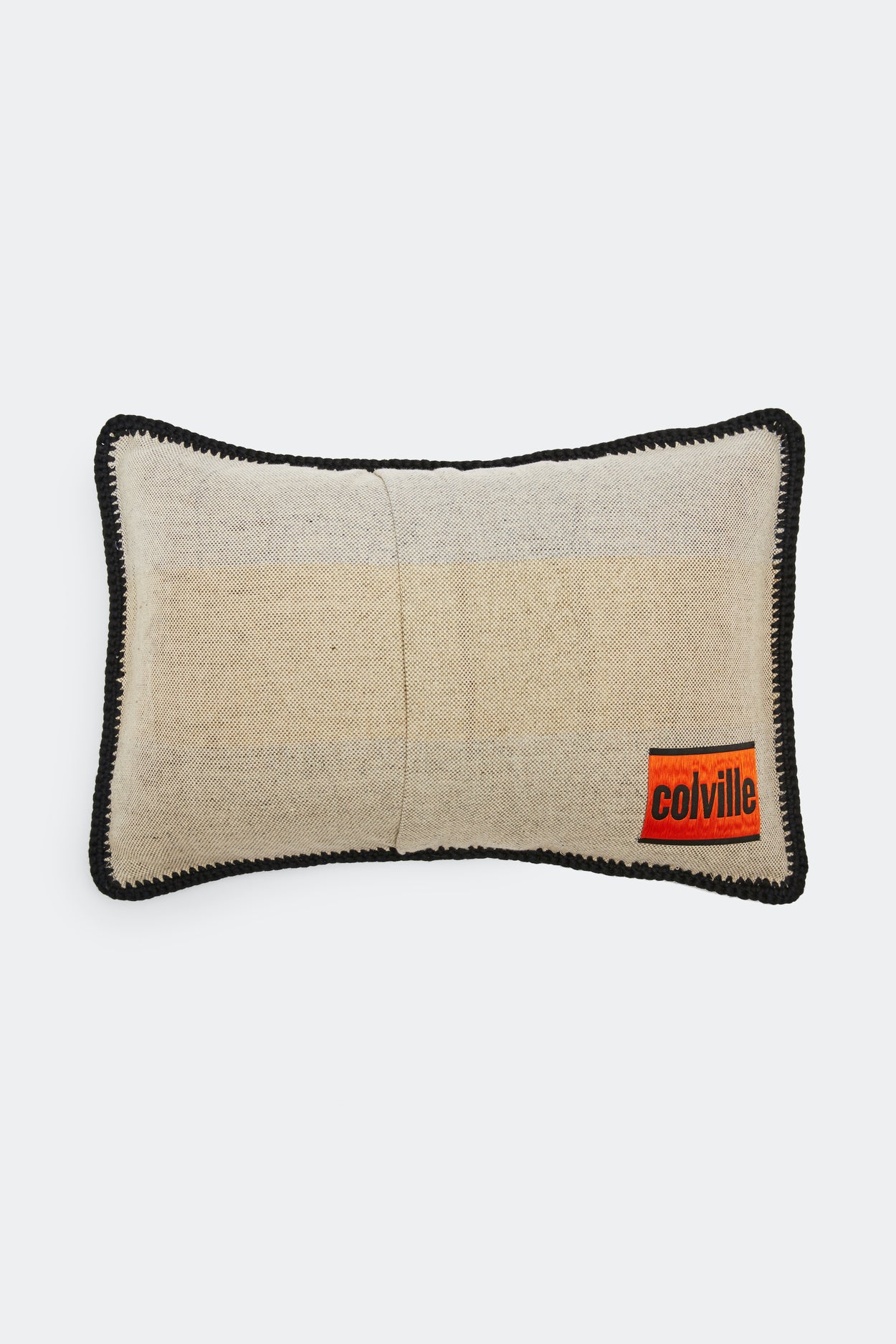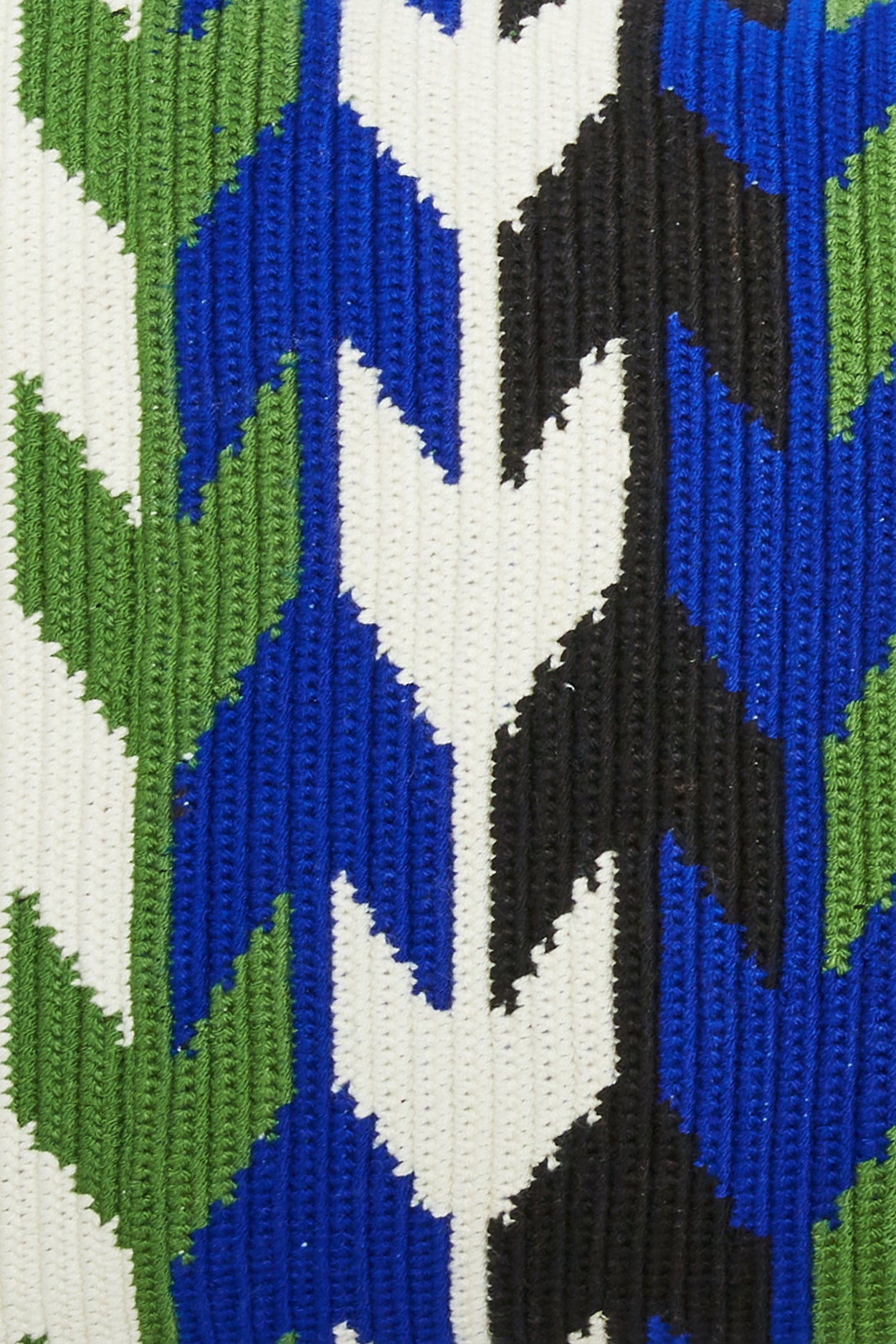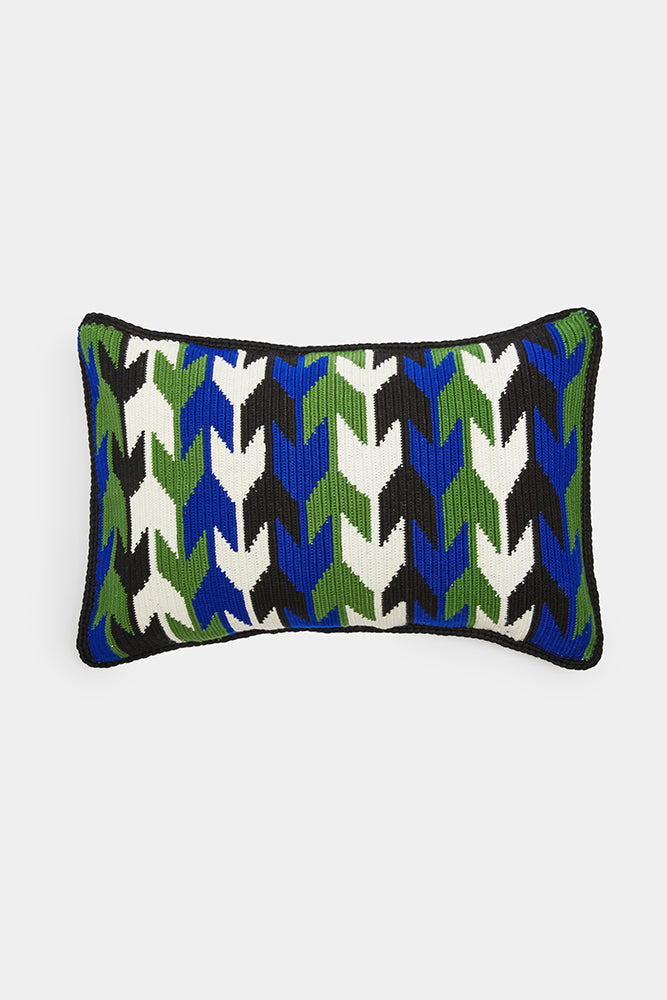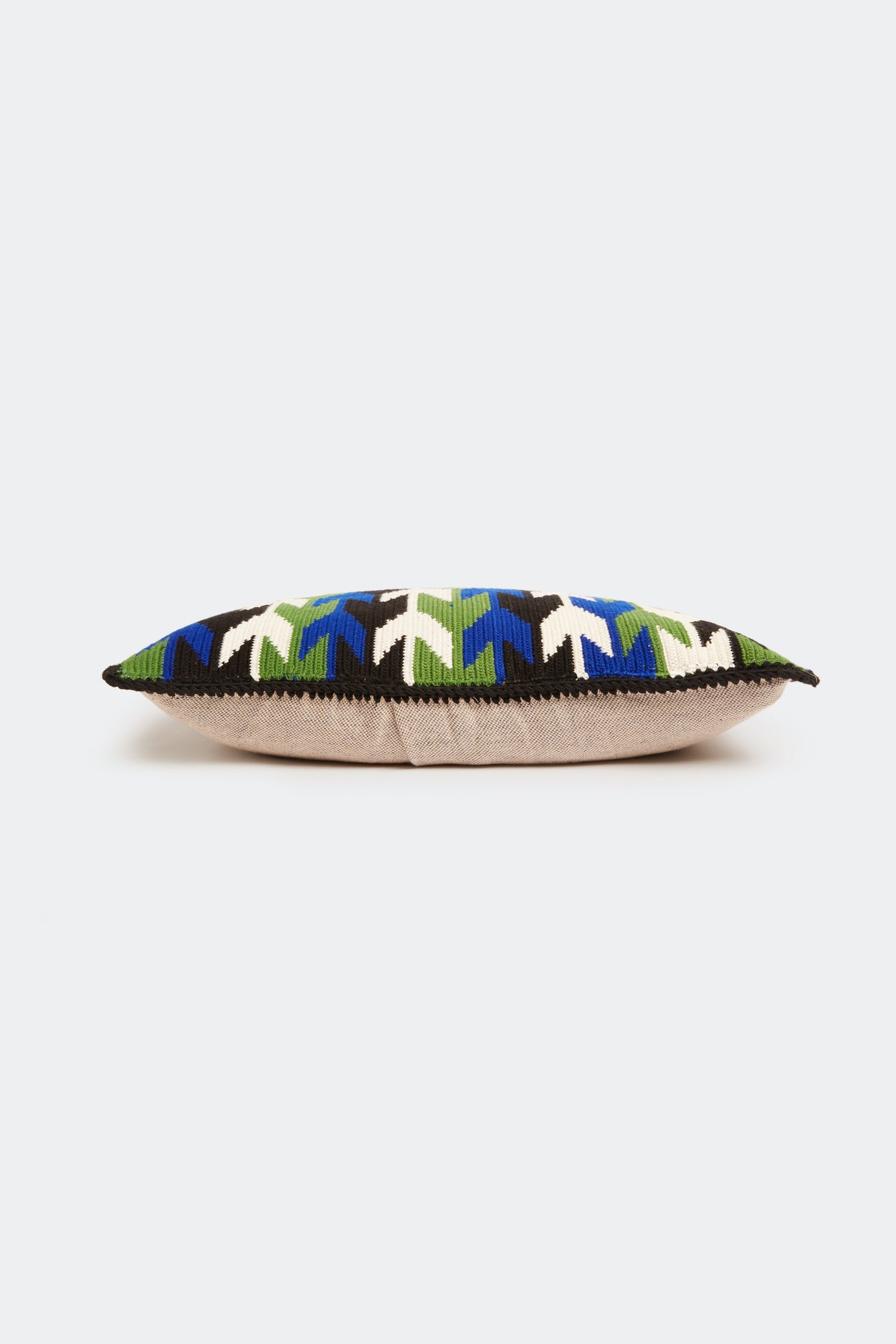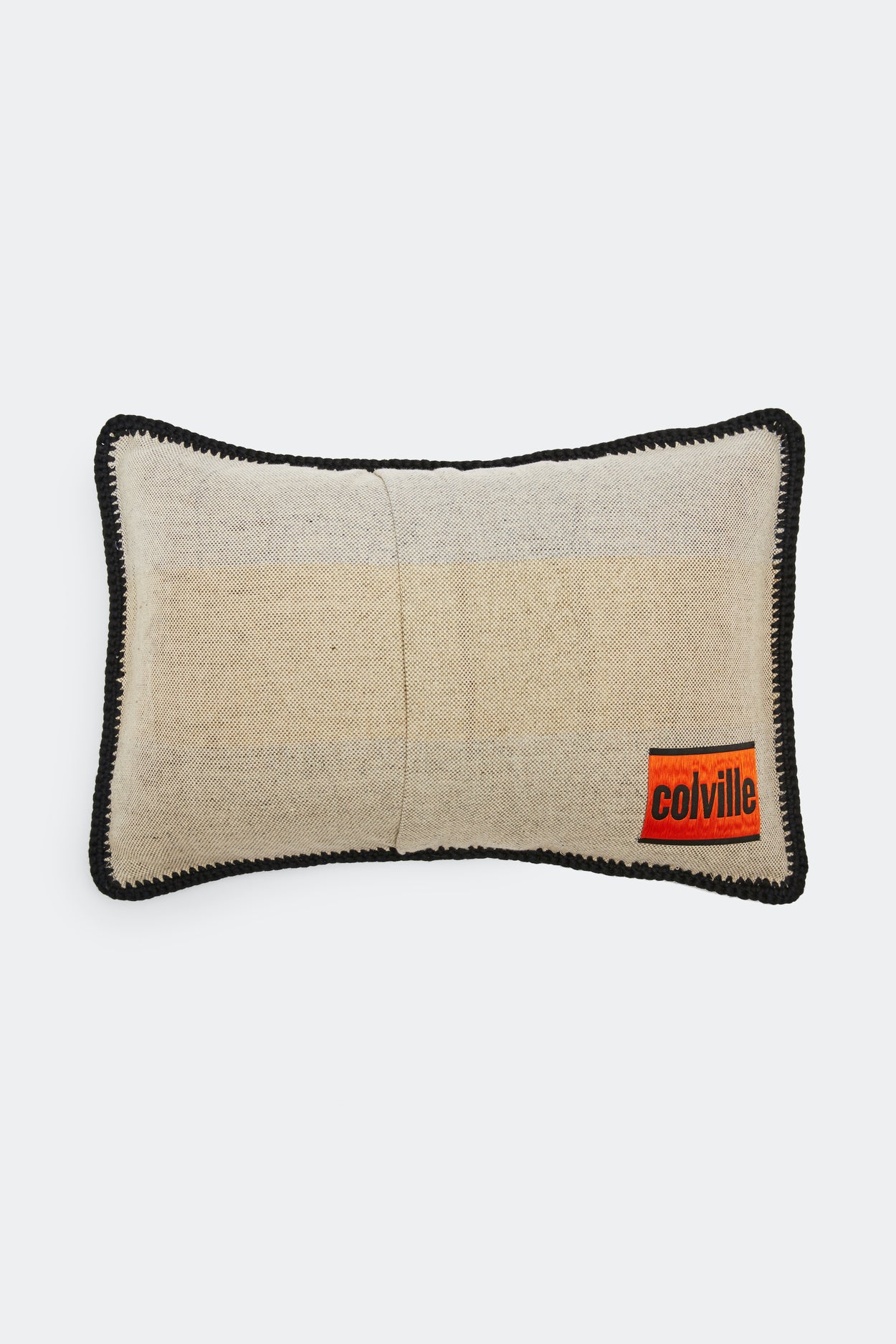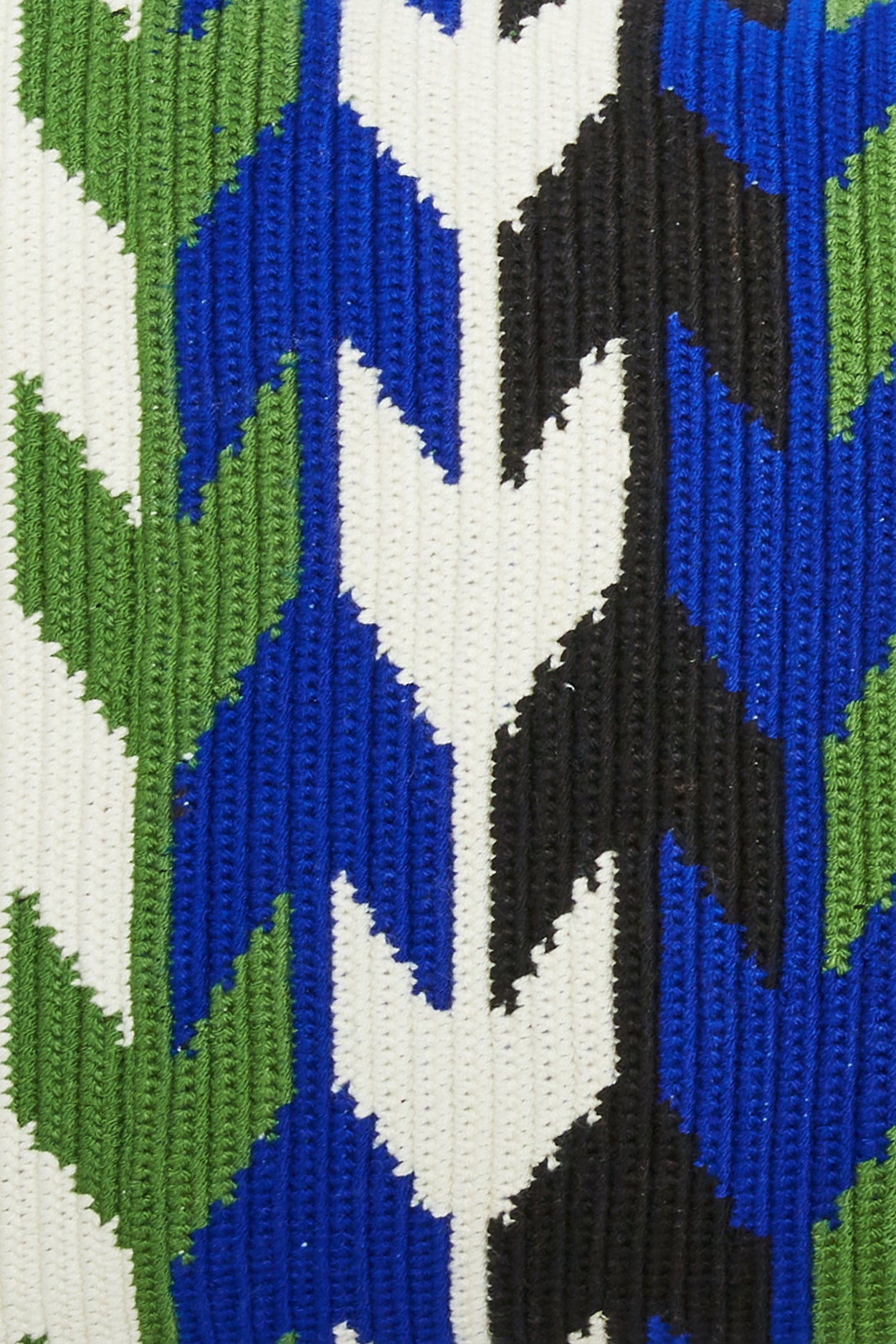 Colville's arrow motif cushion showcases the expertise of the talented artisans that we work with. Handmade in Italy, it combines strong tones of blue, green, white and black, brought together in a wonderfully textured weave and finessed with a thickly braided border.
MORE INFO
Measurements: 60 X 40 CM
Composition & Care: OUTER CUSHION CASE: FRONT FABRIC 100% ACRYLIC, BACK 100% COTTON; 100% WOOL OUTSIDE EDGE PADDING: 100% WOOL STUFFING ON THE INSIDE; 100% COTTON CASING. DRY CLEAN ONLY.

Made in Colombia, hand finished in Italy